Ages 6 years to 9 years
Unlock

Your 

Child's Potential with Our 

Interactive 

Virtual Montessori School!

Welcome to the world of early childhood learning! At My First Montessori School, we're thrilled to introduce our innovative virtual Montessori classroom designed especially for young learners in grades 1-3. Our program brings together the timeless Montessori methods with exciting technology to give your child an exciting and educational experience right from home.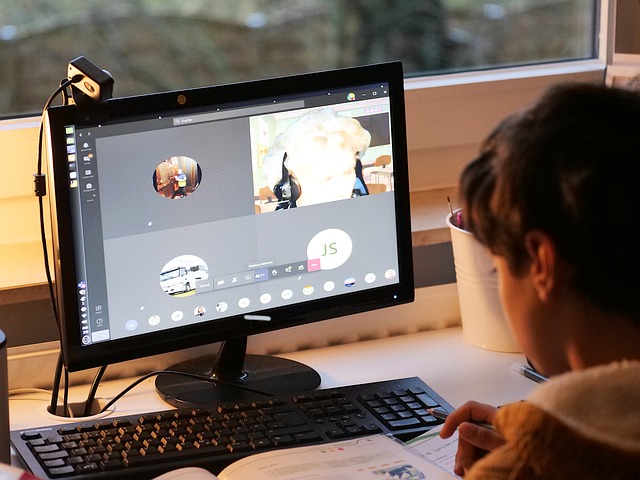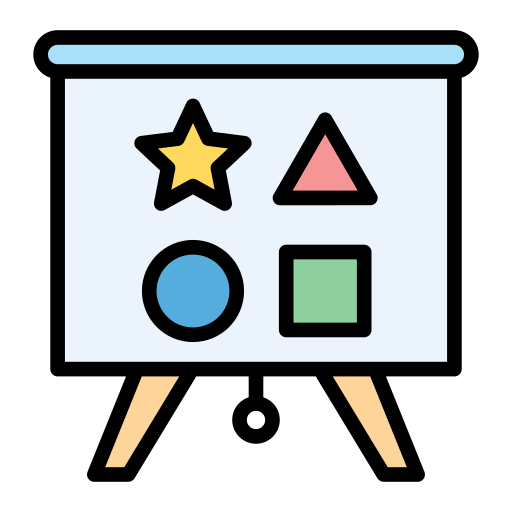 Personalized Learning Plans
Tailored to each child's unique strengths and developmental needs, our Virtual Montessori School provides individualized learning plans to ensure that every child reaches their full potential.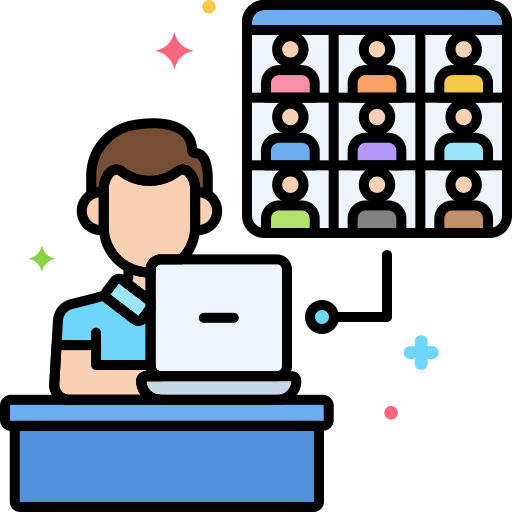 Interactive Virtual Classrooms
Our state-of-the-art online platform offers immersive, interactive virtual classrooms where children can engage with materials, teachers, and fellow students, fostering a sense of community and active participation.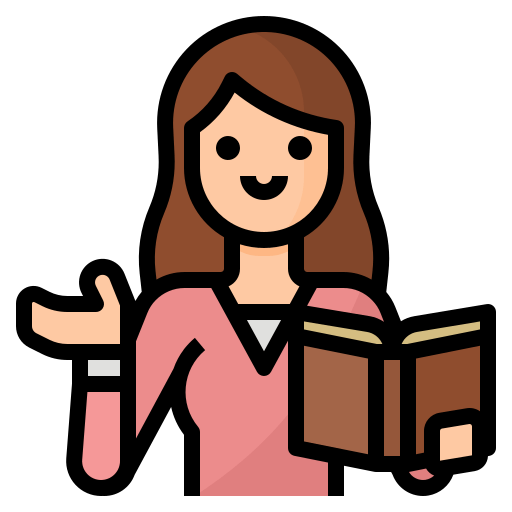 Certified Montessori Educators
Your child will be guided by experienced and certified Montessori educators who are passionate about delivering high-quality education and nurturing a love for learning.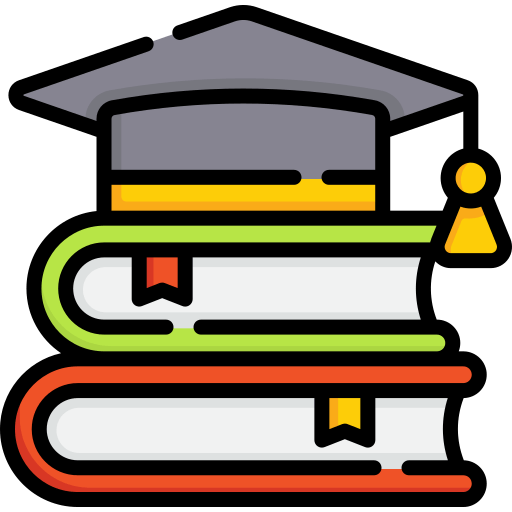 Comprehensive Curriculum
Our curriculum encompasses all aspects of Montessori education, including practical life skills, sensorial experiences, language development, mathematics, cultural studies, and more, ensuring a well-rounded educational experience.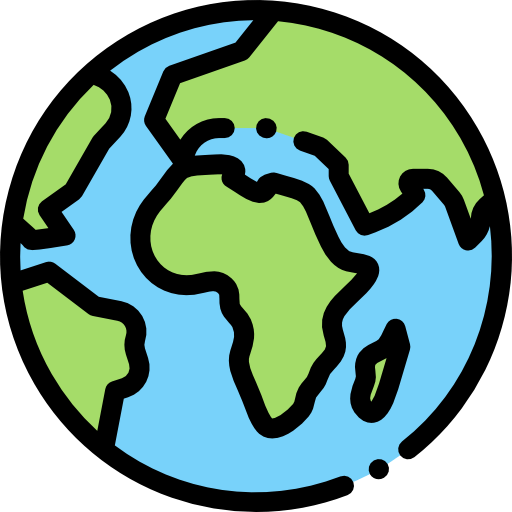 Global Learning Community
Through our Virtual Montessori School, children have the opportunity to connect with peers from diverse backgrounds, promoting cultural awareness, global citizenship, and a broader perspective on the world.
6 years to 9 years old
Lower Elementary Classroom
In our dynamic elementary program, we embark on an educational journey that not only answers the inquisitive "where, when, and why" questions that children naturally ponder about the world around them, but also extends the foundation set during our Casa level program. Tailored to each child's unique starting point, our curriculum evolves to match their growth, ensuring a seamless progression of learning. At the heart of our approach lies a commitment to nurturing individual interests. Our experienced teachers adeptly guide students through an array of captivating subjects within the virtual classroom, fostering a sense of exploration and ownership over their education. From math to language – encompassing printing, cursive, spelling, grammar, reading, and comprehension – history, science, botany, zoology, geography, and geometry, our comprehensive curriculum leaves no stone unturned. With a focus on holistic development, our students actively engage in hands-on projects, delve into captivating novel studies, and demonstrate their prowess through spelling and math tests. At our core, we cultivate a love for learning that propels young minds to confidently embrace challenges, thrive in diverse subjects, and embark on a lifelong journey of intellectual exploration.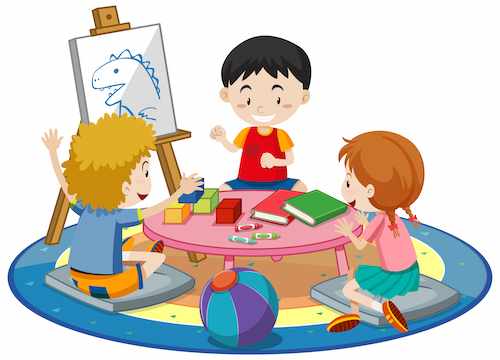 Continents & Country Studies
Experience the Advantages of our Lower Elementary Classroom: Elevate Your Child's Early Education
   For Your Child 6 to 9 Years Old
5 Days /week
Monthly
$1000 CAD
Sept – Dec 2022
$3,900 CAD
Sept 2022 – June 2023
$9,500 CAD
3 Days /week
Monthly
$750 CAD
Sept – Dec 2022
$2,925 CAD
Sept 2022 – June 2023
$7,125 CAD
2 Days /week
Monthly
$700 CAD
Sept – Dec 2022
$2,730 CAD
Sept 2022 – June 2023
$6,650 CAD
See Why Parents Love Our Lower Elementary Classroom!

Alefiya from Toronto
"The online sessions have been a great way to not only keep Idris connected to his teacher but also ensure that he's not losing what he's already learned and is able to learn new things as well. As working parents we were so happy and delighted to have these sessions because we were worried we weren't able to do enough for him. Every little bit helps and we are really grateful for it!"

Sofia from Switzerland
I work in education and I am passionate about Montessori style even if I am also open to other pedagogies. I have done an exhaustive search to find some tailored programs for my son, considering that I would be working from home and would like to give him fun learning experiences and activities, but none matched my expectations until I found MFMS. We joined the virtual program when Bjorn was 14 months and since then I have been a great fan to the programs but in particular to the tailored activities and care provided by the team and educators. He is now 32 months and we plan to continue with the virtual MFMS in a long term.

Delana T.
Awesome Montessori Experience for my 2yr old Child. She looks forward to her class every week and ensures I remember also! I was in Montessori as a child and remember the academic and practical benefits I received so knowing my child is able to experience Montessori virtually has been great! As a mother of a toddler and baby it gets pretty busy. We appreciate Ms. Katelyn's patience and lovely personality, her knowledge and methods has made the virtual learning enjoyable. Thank you Ms. Katelyn and MFM!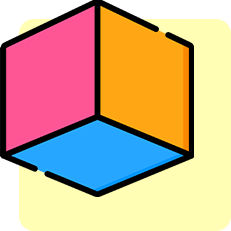 Themes
We enrich learning by embracing engaging monthly themes such as "Life Long Ago" and "Around the World." In "Life Long Ago," we journey through history, enabling children to gain insights into the past while honing critical thinking skills. With "Around the World," we explore diverse cultures, fostering global awareness, respect for diversity, and cross-cultural communication. These themes embody our commitment to melding Montessori principles with modern education, delivering a well-rounded learning experience that not only enhances academic excellence but also ignites a lifelong passion for discovery in every student.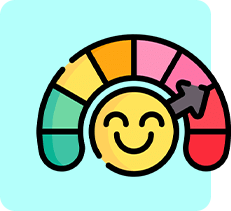 Traits
We recognize the significance of social and emotional development. To nurture these vital skills, we place a monthly focus on character traits such as kindness, resilience, and empathy. Through hands-on activities and discussions, our students learn to embody these traits in their daily lives. This deliberate emphasis on character development not only enriches their emotional intelligence but also creates a nurturing and inclusive learning environment. Our goal is to equip students not just with academic prowess but also with the emotional resilience, empathy, and social awareness essential for their personal growth and success in a rapidly changing world.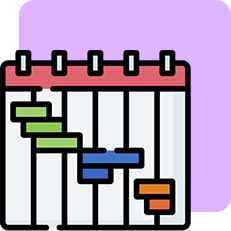 Project Based Learning
We are dedicated to preparing students for the careers of tomorrow. Our project-based themes are designed to cultivate essential skills and knowledge that lead to success in STEM-based career paths. Here are a few examples of some of our monthly project themes:
Coding and Software Development: Through hands-on coding projects, students learn to speak the language of technology. By creating their own simple functions, our curriculum instills problem-solving skills, computational thinking, and the confidence to tackle complex challenges in the digital world.
Animation and Design: We foster creativity and artistic expression through animation and design projects. Students unleash their imaginations, mastering tools and techniques to create visually unique animations and designs. These skills not only prepare them for further education in animation and design but also enhance their ability to communicate and innovate in any aspect of life.
Business and Entrepreneurship: In our business-themed projects, students embark on entrepreneurial journeys, learning how business works, manage finances, and market their ideas. These hands-on experiences instill an entrepreneurial mindset and critical business acumen, empowering them to thrive and form a deep understanding of the business world..
By combining Montessori principles with cutting-edge STEM education, our project-based themes empower students to excel in STEM-based career paths while fostering a well-rounded skill set that transcends disciplines, ensuring they are prepared for the challenges and opportunities of the future.
Here's a quick preview of our interactive Lower Elementary class!
Our Lower Elementary Montessori program is designed to unlock their full potential and lay the foundation for a lifelong love of learning. Here are some of the exceptional benefits your child will experience in our program: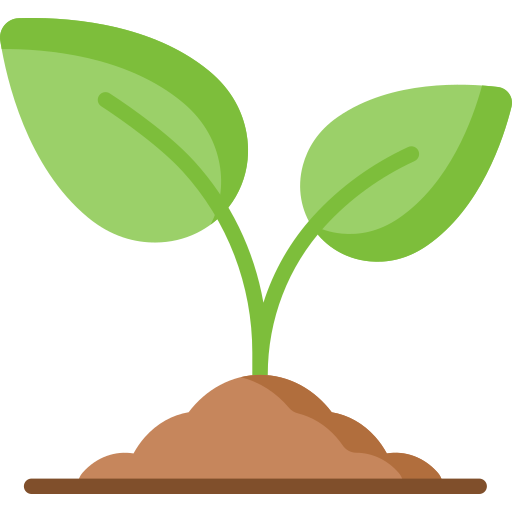 Holistic Development
Montessori education fosters holistic development by nurturing academic, social, emotional, and practical life skills in children.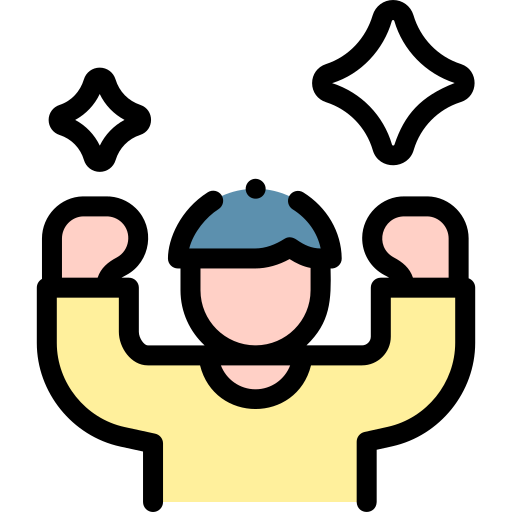 Independence and Confidence
Children in Montessori classrooms learn to make choices, solve problems, and work independently, boosting their self-confidence and independence.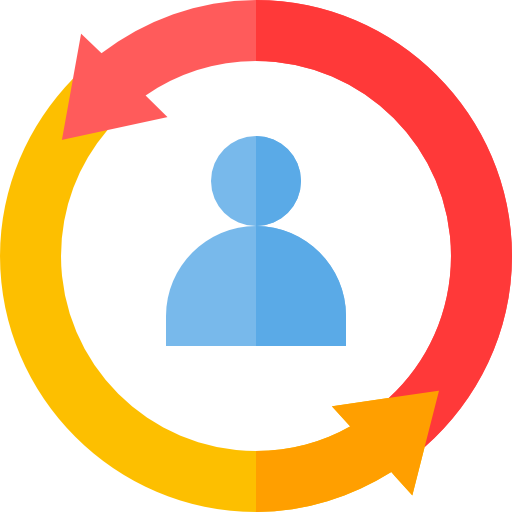 Individualized Learning
Montessori environments offer personalized attention, allowing each child to learn at their own pace and style, promoting individualized growth.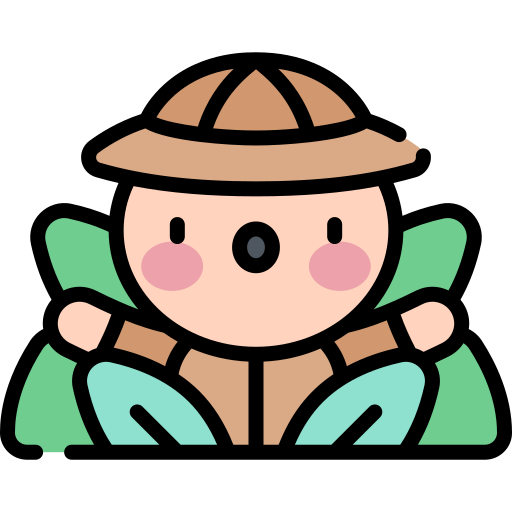 Hands-On Exploration
Through tactile, sensory-rich learning experiences, children engage with Montessori materials and activities, enhancing their understanding of abstract concepts.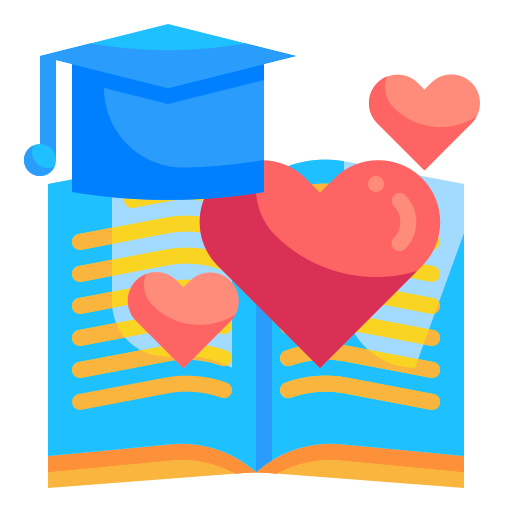 Lifelong Love of Learning
Montessori education instills a lifelong love for learning as children are encouraged to explore their interests and passions from a young age.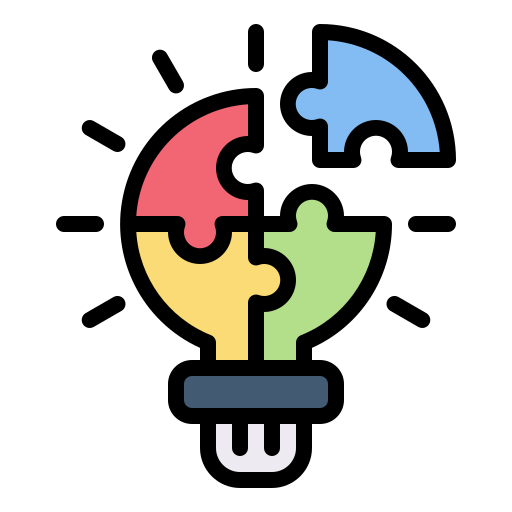 Independent Problem Solving
By engaging in Montessori-inspired activities, students will develop strong problem-solving skills, fostering independence and critical thinking as they tackle various learning challenges.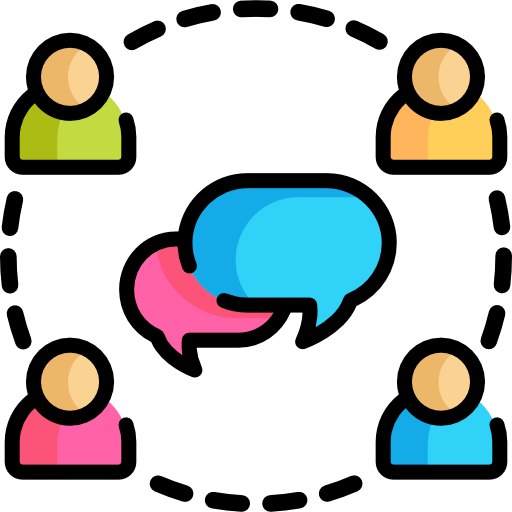 Effective Communication
Through virtual interactions with teachers and peers, students will improve their communication skills, both written and verbal, enhancing their ability to express ideas, ask questions, and collaborate effectively.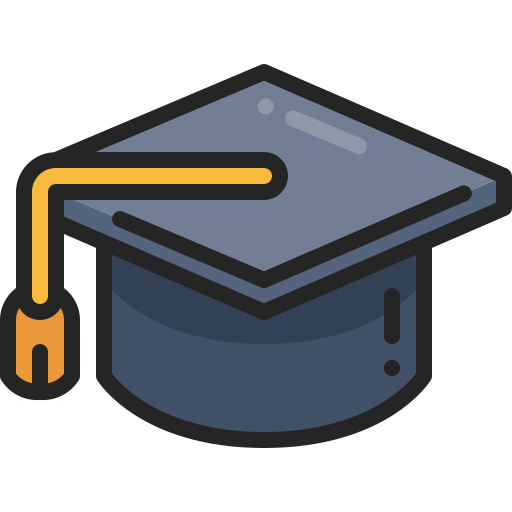 Foundational Academic Skills
The program will help students build a solid foundation in core subjects such as mathematics, language arts, science, and social studies, preparing them for future academic success.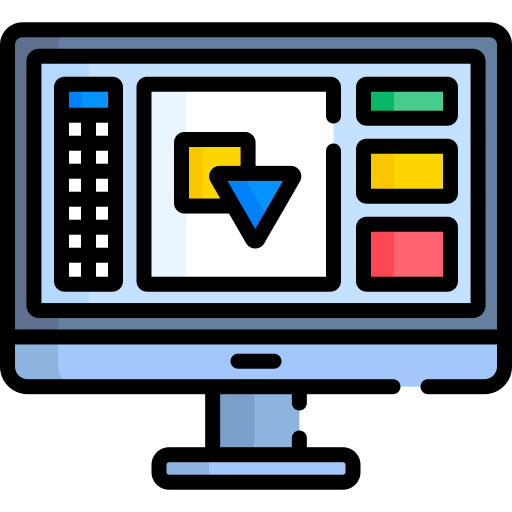 Digital Literacy
In the virtual learning environment, students will become proficient in using technology tools and resources, developing digital literacy skills that are essential in today's world.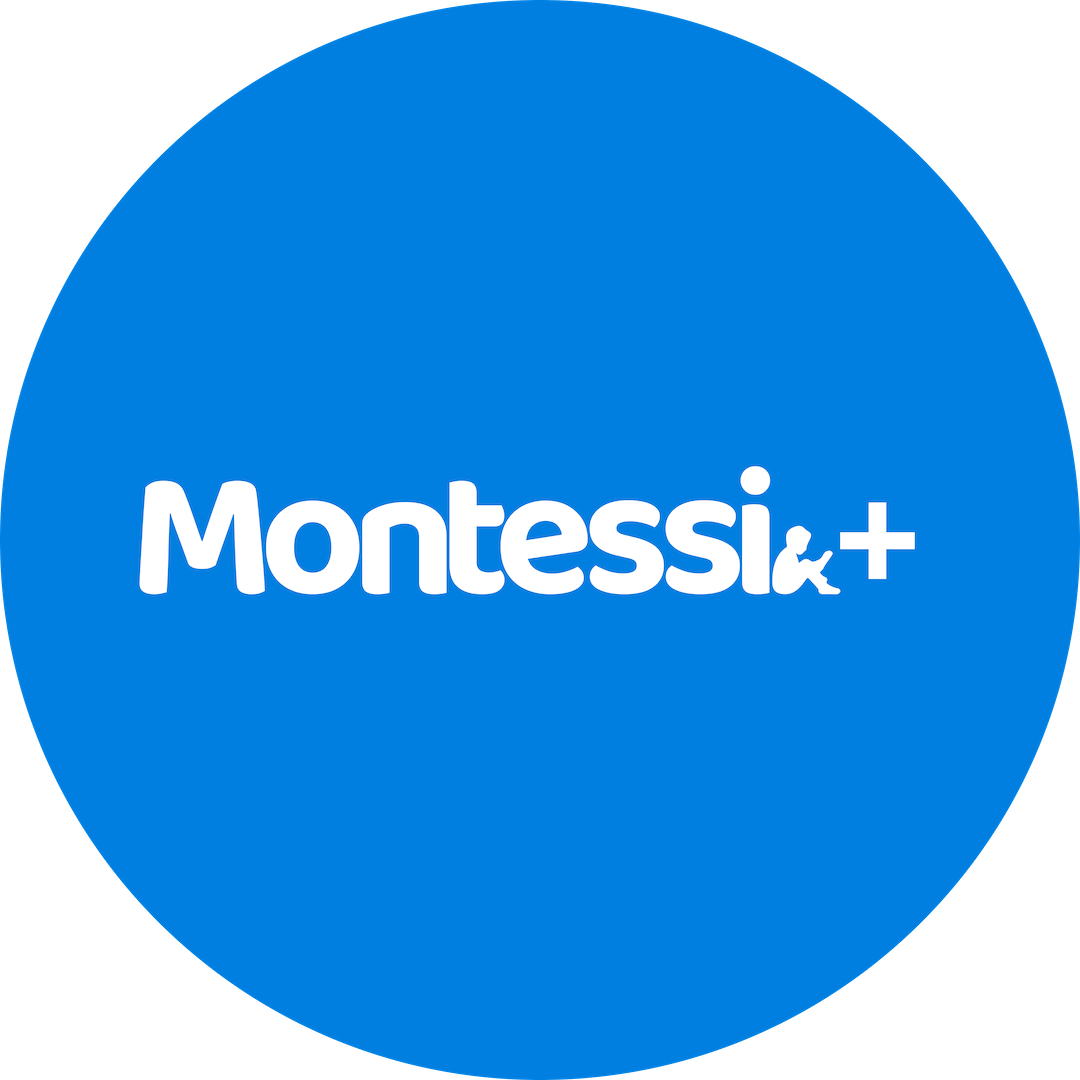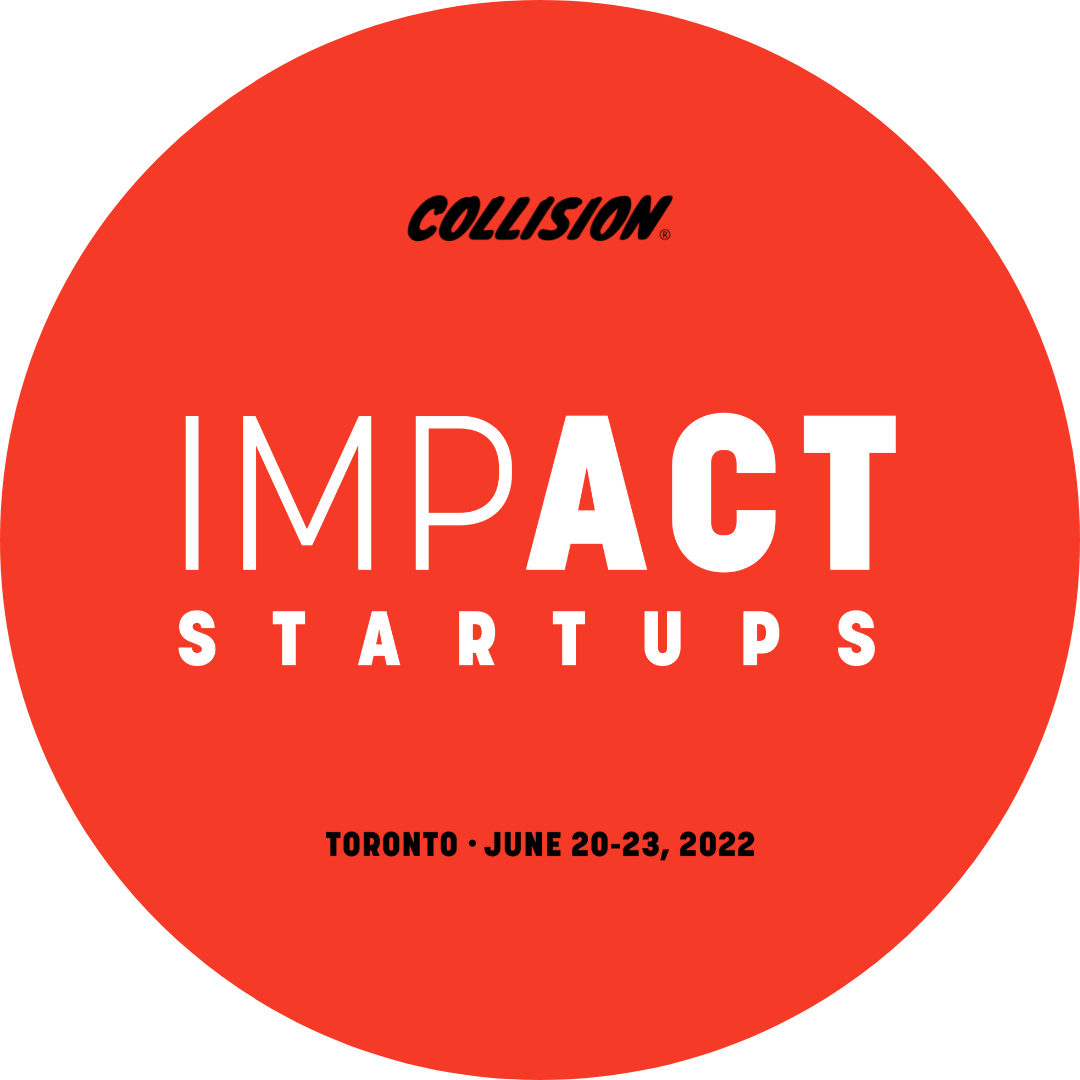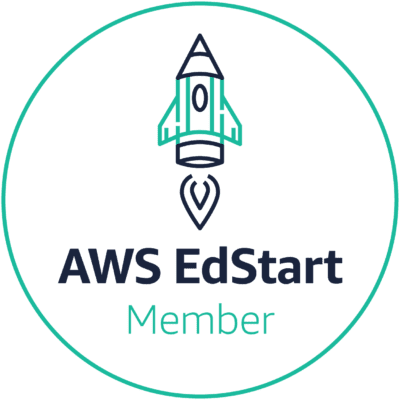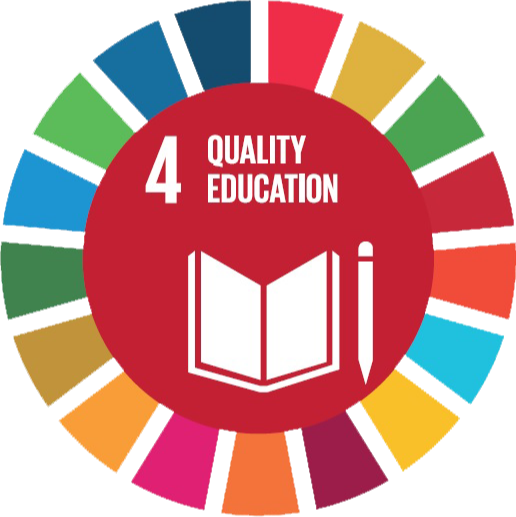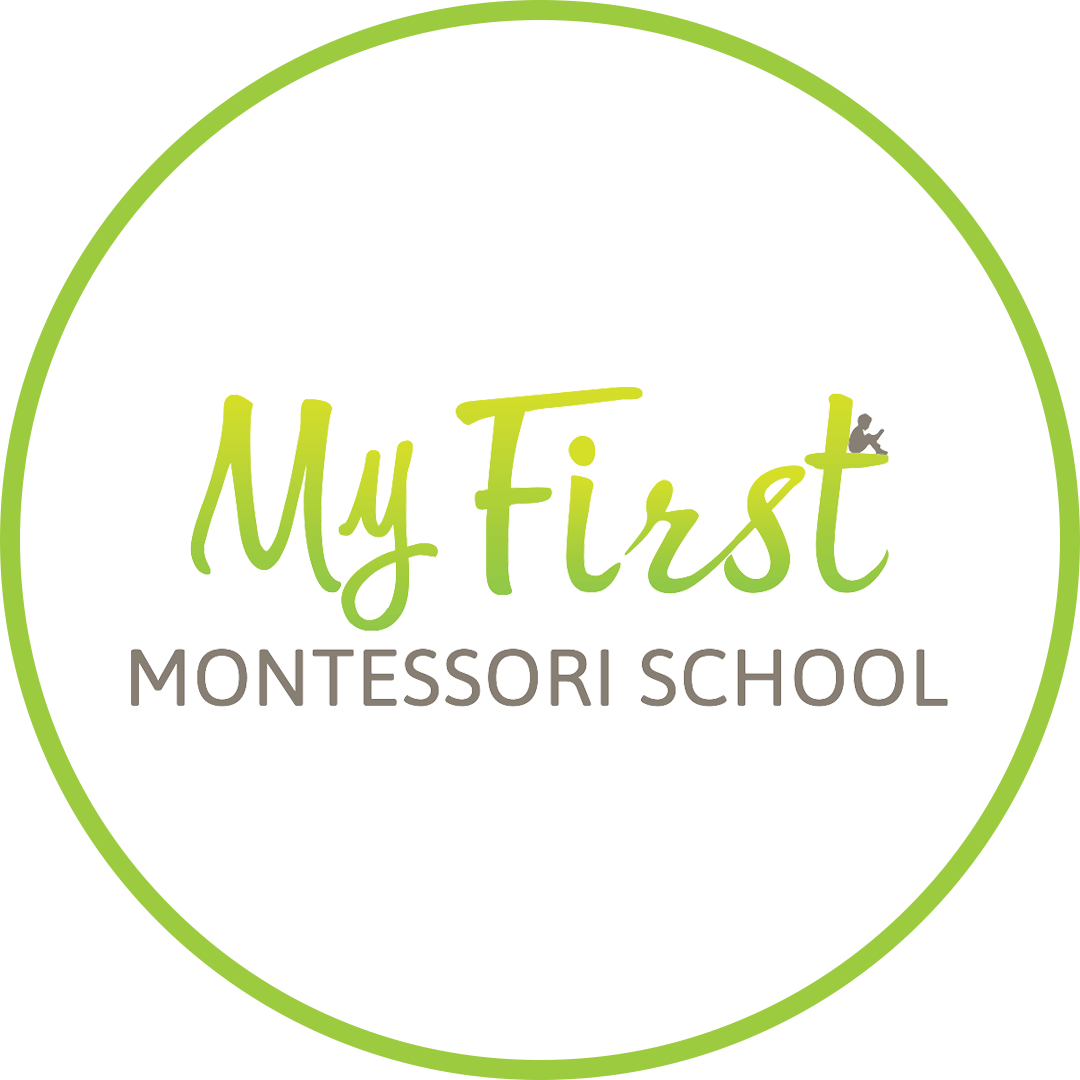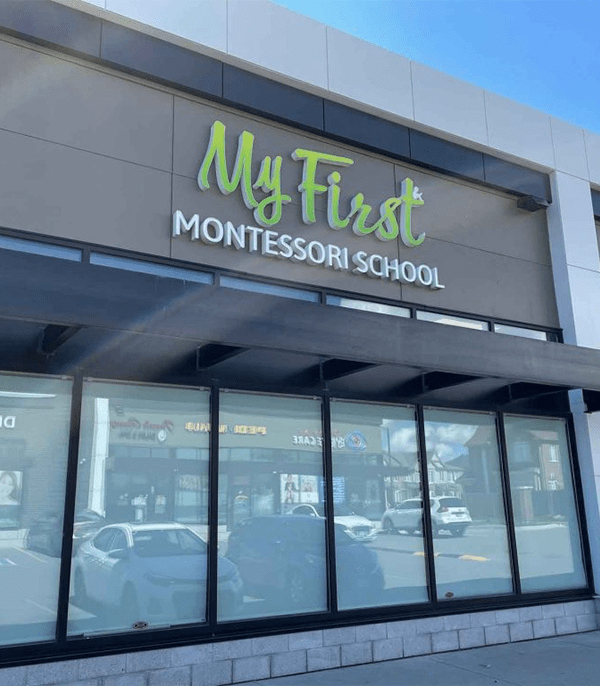 A Bit About Us
My First Montessori School Online is powered by the team at My First Montessori School, a registered K-8 Private school located in Brampton, Ontario.
Our dedicated certified Montessori teachers work hard to create an enriching and interactive virtual learning experience for your children. With our innovative new approach to Montessori materials, we're making high quality learning accessible to kids around the world!
Frequently Asked Questions
What Do I Need To Start?
A mobile device (laptop, tablet, iPhone, etc.) that can connect to the internet

Access too Zoom (free to download)

Access to our mobile communication tool – 

HiMama (link will be provided by MFMS Online Co-ordinator after enrolment)

Family member (if required) to help support your child online (i.e. parent, grandparent, aunt, uncle, brother, sister, niece, nephew etc.)

Printer with coloured ink (optional)

Printable resources and a list of materials that are needed for the upcoming week's scheduled activities will be provided by MFMS (Materials will generally consist of commonly found household items)
Why Choose MFMS Online?
Montessori Curriculum The curriculum is individualized to each child's needs, each child is valued as a unique individual. Montessori cultivates independence building on developing daily life skills and encouraging hands-on learning.
Specialty Programs We have integrated specialty programs into our core program hours. These programs work hand in hand with what we feel strongly develops the whole child.
Food & Nutrition MFMS Online provides suggested meal plans that are healthy, delicious, and follow the Canada Food Guide recommendations for each age group through the HiMama App.
Security & Technology All parent communication will be done through the Hi Mama app or email. We will be utilizing Zoom's in-meeting security capabilities ensuring that all virtual classrooms are secure, encrypted, locked, and password-protected. Families are screened for security compliance each day in our virtual office prior to joining our virtual sessions.
Fee Details
Fee payment is due on the first of every month (via e-transfer, Pre-Authorized Debit, Visa, MasterCard) before attending scheduled classes.
Changes or cancellations must be received in writing 30 days prior to the change.
Once class is scheduled, there are no refunds or rescheduling.
No deposits required!
How Involved Do I Need To Be?
In our experience, most children over the age of three require very little assistance, provided the daily materials are ready for their use at the start of class.
Gathering these materials should take no longer than 5 minutes/day.
Do You Record The Classes?
No. We have a strict safety policy to not record our children, which aligns with our philosophy that we apply to our brick and mortar school. If we were to record, we would first get the expressed consent from all parents.
Is Your School Accredited?
MFMS Online is validated by the Ministry of Education in the Province of Ontario, Canada to provide a private school education for children K-8. Our Ontario Board School Identification Number (BSID) is 668664. The Montessori philosophy is a globally recognized learning methodology.
Our brick and mortar school is a licensed childcare center in the province of Ontario. Our Virtual Toddler and Casa programs follow the same philosophy and curriculum as our brick and mortar school does.
We recommend you check with your local school board authority as to whether our program will be recognized by them (we can help you with this).
What Are The Classroom Sizes?
We believe in small classroom sizes. All of our virtual classrooms have a maximum capacity of 12 students. In our experience, anything above this compromises the quality of education.
How Do I Get Started?
How do I get started?
Schedule a free trial or meet and greet with our Teachers

Confirmation from our MFMS Online Co-ordinator will be emailed to you shortly after enrolment

Placement into Virtual School can start immediately

Teacher notification will be given to you on the Friday before the week ahead for any materials you need for the upcoming program week (via HiMama)

Registration form is due at least one week prior to starting date

Payment is due on the first of every month
Are Virtual Classrooms Safe?
Yes, all virtual classrooms and private tutoring sessions take place through Zoom and are secure, encrypted, locked, and password-protected.
All parent communication will be done through the Hi Mama app or email to provide weekly schedules/calendars, list of materials needed for the scheduled activities, parent correspondence.
All of our instructors are subject to rigorous reference and police vulnerable sector checks.
We also have policies in place to keep class safe:
Video must be turned on with appropriate name labelling
Any family member that is present must be accompanied by a MFMS enrolled child (if either of the above are not met, we remove the person from the meeting)
Families are screened for security compliance each day in our virtual office prior to joining our virtual sessions
Your Title Goes Here
Your content goes here. Edit or remove this text inline or in the module Content settings. You can also style every aspect of this content in the module Design settings and even apply custom CSS to this text in the module Advanced settings.
Will My Child Pay Attention?
95% of our enrolment will sit on their own after a few practice trials. This is why we offer a free two day trial for your child to practice taking part in our program. Once your child learns how to navigate Zoom, we have seen that most children sit on their own through the whole program, provided they have all the materials ready at the start of each class.
I Dont Think My Child Will Sit Still
We understand that every child is different, and some are more active than others, therefore we ensure that our subjects transition every half hour to maintain your child's interest.
Our teachers are very well versed with teaching online and at maintaining conversations with your child and the other students in order to keep their attention. We also include on the spot gross motor activities and spontaneous show and shares during each class to help focus our students' attention when needed.
Lower elementary students may have longer subject periods, however the above noted principles still apply.
What Are Your Teachers Credentials?
We understand that every child is different, and some are more active than others, therefore we ensure that our subjects transition every half hour to maintain your cAll of our Montessori teachers are MACTE (Montessori Accreditation Council for Teacher Education) certified, with both extensive in-person and online teaching experience. Specialty classes are provided by industry experts.hild's interest.
Our teachers are very well versed with teaching online and at maintaining conversations with your child and the other students in order to keep their attention. We also include on the spot gross motor activities and spontaneous show and shares during each class to help focus our students' attention when needed.
Lower elementary students may have longer subject periods, however the above noted principles still apply.
Disclaimer
If your child is not in school, and you intend to homeschool him or her, you may not use MFMS Online as proof of enrolment for your local school board unless otherwise expressly stated by us while your child is enrolled in one of our full-time (5 day /week) virtual school programs.
The part-time and tutoring MFMS Online programs are only intended to be used as an aid to boost your child's learning, and do not serve as a replacement to your child being enrolled in school.