Ages 6 – 9
Unlock a world of wonder and knowledge with our virtual Lower Elementary program, where curiosity takes flight and learning becomes an exhilarating adventure!
Explore, learn, and grow together with our engaging program that answers questions, follows interests, and covers a wide range of subjects!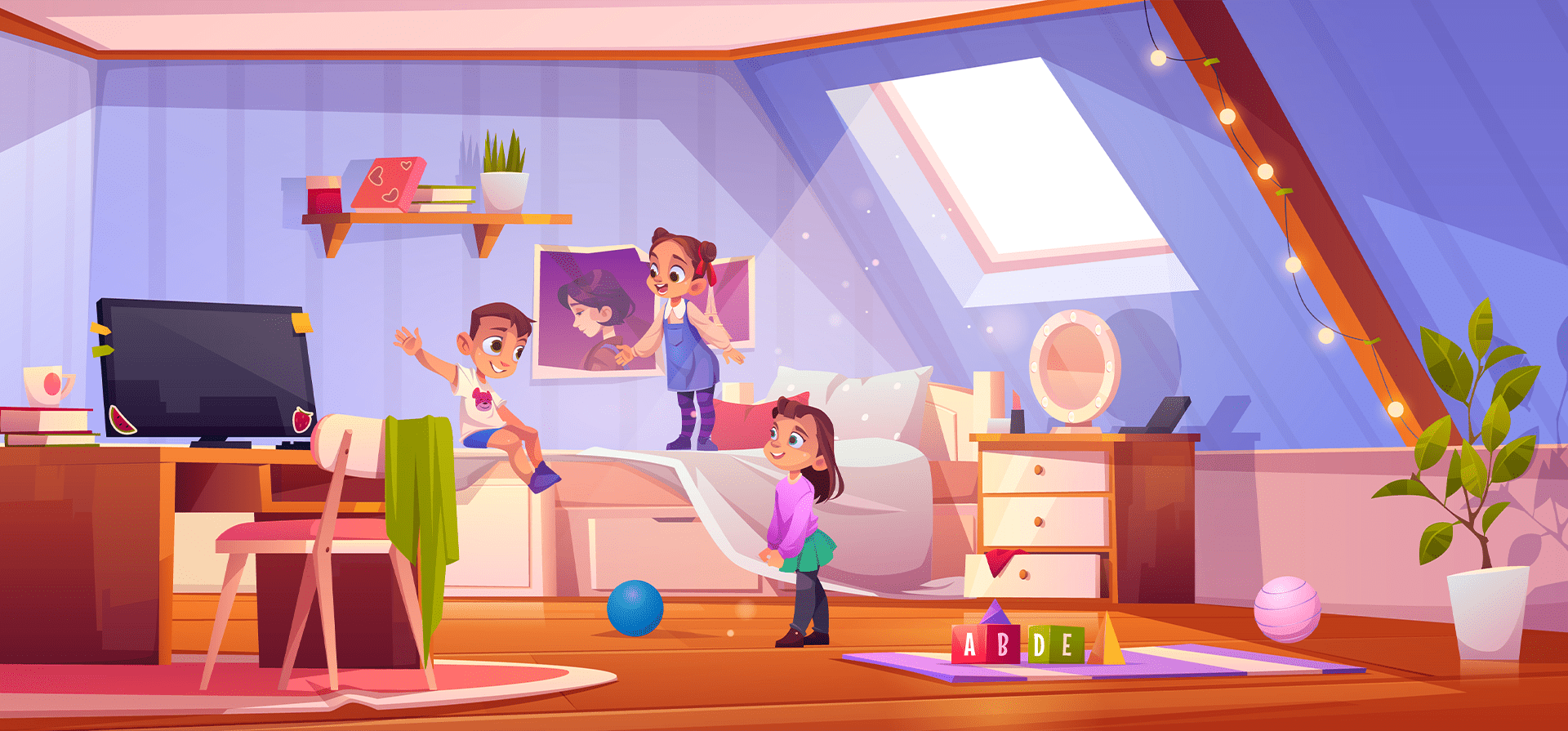 Our Virtual Lower Elementary Program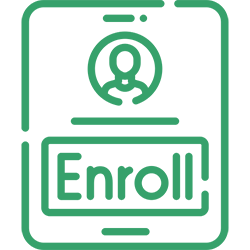 Enrolment Eligibility: Ages 6 to 9 (Grades 1 to 3).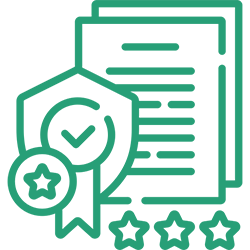 Fully Validated & Expert-Led: Our certified Montessori teachers create enriching lesson plans tailored to your child.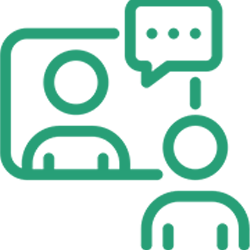 Engaging Virtual Classroom: Secure and dynamic live classes held over Zoom offer an exceptional alternative to in-school classes from the comfort of your own home.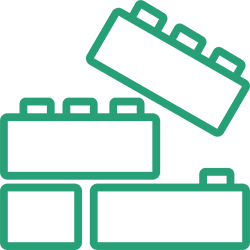 Replicating The Montessori Experience: Structured daily schedules maintain routine and mirror in-school activities and ensure educational consistency.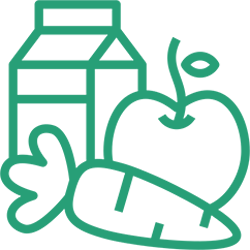 Healthy Meal Ideas: Our program offers age-appropriate meal plans that follow Canada's Food Guide.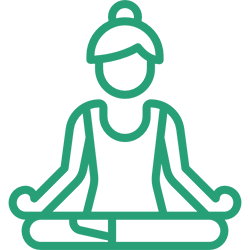 Enriching Specialty Programs: Enjoy Yoga, Martial Arts, Coding, French, Dance, and Music, as part of our inclusive program.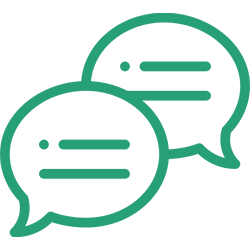 Efficient Parent Communication: Stay connected through our custom-built education management portal.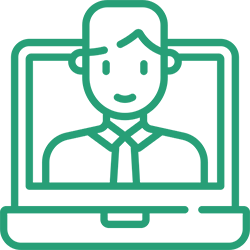 Personalized Tutoring: Certified Montessori teachers are available to offer one-on-one support to your child in a variety of topics.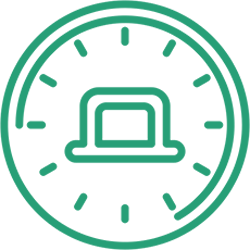 Flexible Timings: If you are homeschooling choose between full-time & part-time enrolment to best suit your schedule.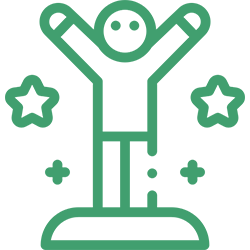 Individual Attention: We prioritize your child's success with class sizes of 12 or less students per teacher.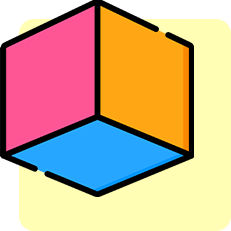 Themes
We enrich learning by embracing engaging monthly themes such as "Life Long Ago" and "Around the World." In "Life Long Ago," we journey through history, enabling children to gain insights into the past while honing critical thinking skills. With "Around the World," we explore diverse cultures, fostering global awareness, respect for diversity, and cross-cultural communication. These themes embody our commitment to melding Montessori principles with modern education, delivering a well-rounded learning experience that not only enhances academic excellence but also ignites a lifelong passion for discovery in every student.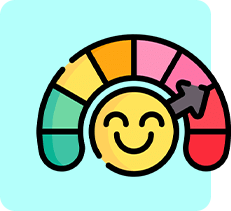 Traits
We recognize the significance of social and emotional development. To nurture these vital skills, we place a monthly focus on character traits such as kindness, resilience, and empathy. Through hands-on activities and discussions, our students learn to embody these traits in their daily lives. This deliberate emphasis on character development not only enriches their emotional intelligence but also creates a nurturing and inclusive learning environment. Our goal is to equip students not just with academic prowess but also with the emotional resilience, empathy, and social awareness essential for their personal growth and success in a rapidly changing world.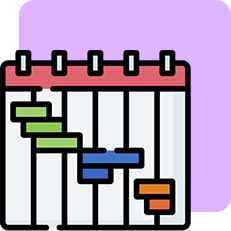 Project Based Learning
We are dedicated to preparing students for the careers of tomorrow. Our project-based themes are designed to cultivate essential skills and knowledge that lead to success in STEM-based career paths. Here are a few examples of some of our monthly project themes:
Coding and Software Development: Through hands-on coding projects, students learn to speak the language of technology. By creating their own simple functions, our curriculum instills problem-solving skills, computational thinking, and the confidence to tackle complex challenges in the digital world.
Animation and Design: We foster creativity and artistic expression through animation and design projects. Students unleash their imaginations, mastering tools and techniques to create visually unique animations and designs. These skills not only prepare them for further education in animation and design but also enhance their ability to communicate and innovate in any aspect of life.
Business and Entrepreneurship: In our business-themed projects, students embark on entrepreneurial journeys, learning how business works, manage finances, and market their ideas. These hands-on experiences instill an entrepreneurial mindset and critical business acumen, empowering them to thrive and form a deep understanding of the business world..
By combining Montessori principles with cutting-edge STEM education, our project-based themes empower students to excel in STEM-based career paths while fostering a well-rounded skill set that transcends disciplines, ensuring they are prepared for the challenges and opportunities of the future.
What your child will learn
In our dynamic elementary program, we embark on an educational journey that not only answers the inquisitive "where, when, and why" questions that children naturally ponder about the world around them, but also extends the foundation set during our Casa level program. Tailored to each child's unique starting point, our curriculum evolves to match their growth, ensuring a seamless progression of learning. At the heart of our approach lies a commitment to nurturing individual interests. Our experienced teachers adeptly guide students through an array of captivating subjects within the virtual classroom, fostering a sense of exploration and ownership over their education. From math to language – encompassing printing, cursive, spelling, grammar, reading, and comprehension – history, science, botany, zoology, geography, and geometry, our comprehensive curriculum leaves no stone unturned. With a focus on holistic development, our students actively engage in hands-on projects, delve into captivating novel studies, and demonstrate their prowess through spelling and math tests. At our core, we cultivate a love for learning that propels young minds to confidently embrace challenges, thrive in diverse subjects, and embark on a lifelong journey of intellectual exploration.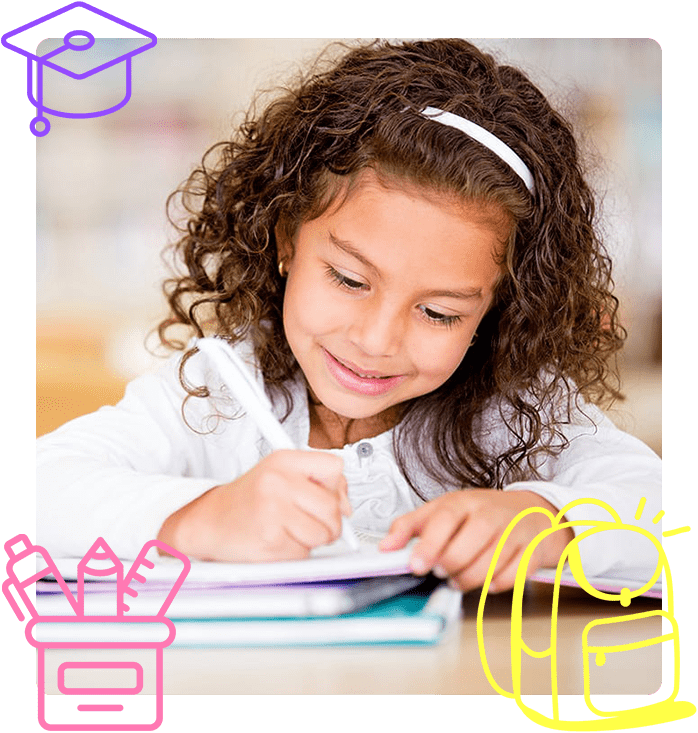 Learning Objectives
Our Elementary Program focuses on the 7 areas of Montessori pedagogy: Language, Math, Zoology, Botany, History, Geography, and Geometry.
Language
Verbal skills
Reading skills
Writing skills
Composition and grammar
History & Geography
Timelines
Historic Calendar
Flags
Continents & Country Studies
Mathematics & Geometry
Operations
Fractions and decimals
Graphing
Percentages
Shapes
Zoology & Botany
Study of Plants
Study of Animals
Life Cycles
Classifications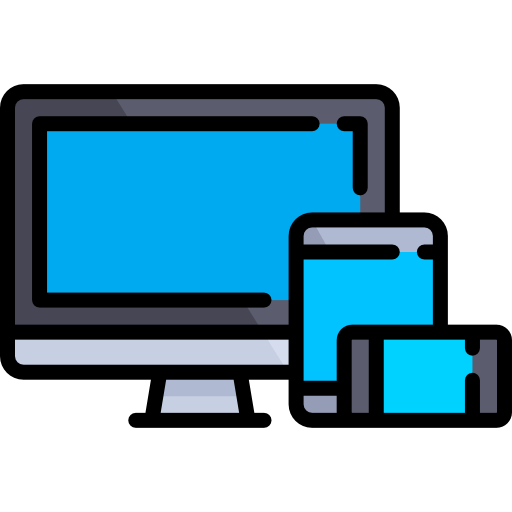 A mobile device (laptop, tablet, phone, etc.) with access to the internet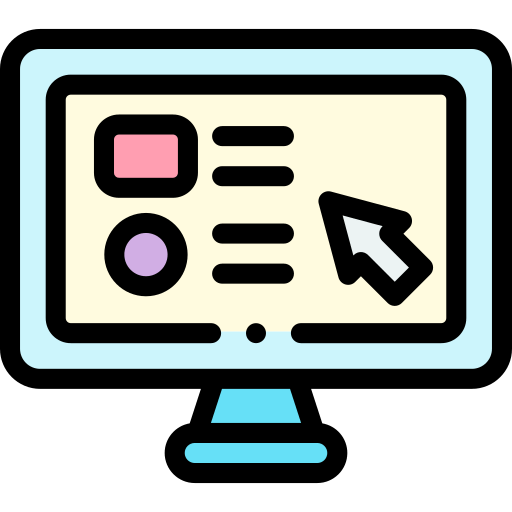 Our learning management platform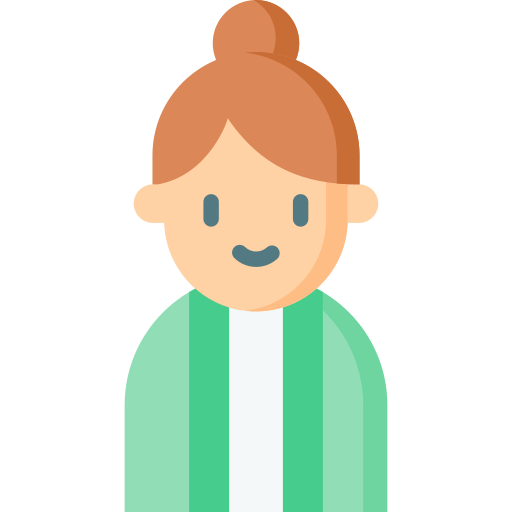 A Family member (parent, grandparent, uncle or aunt etc.) to lend a hand if needed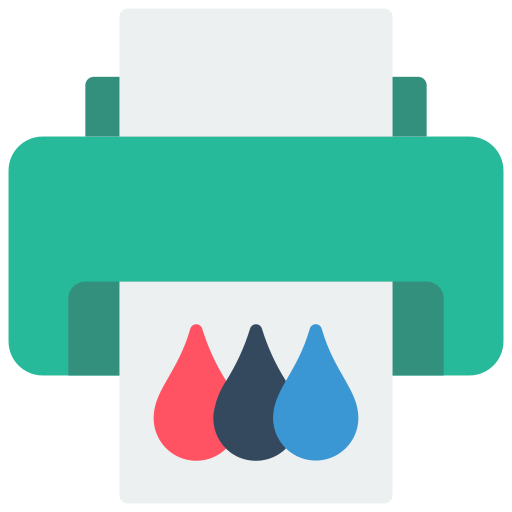 Printer with coloured ink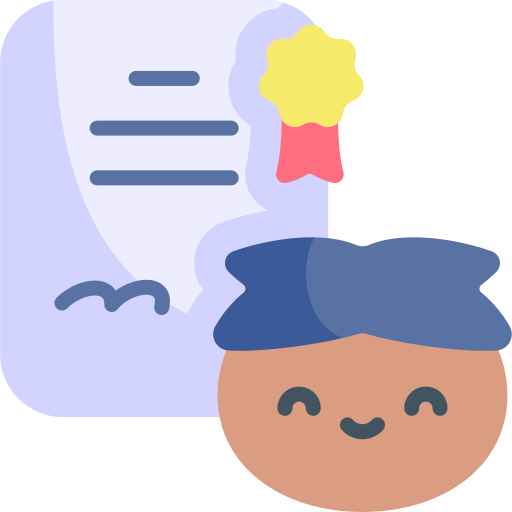 Resources and materials prepared from the weekly list (provided by the teacher)
*Sample Schedule For Monday
9:00 AM - Morning Circle
National Anthem, calendar, songs, story, in-class visitor (doctor, police officer) Etc.
9:30 AM - Language
Children engage with Language lessons in small groups
10:15 AM - Break
15-minute nutritional break for snacks and fresh air
10:30 AM - Math
Children engage with Mathematic lessons in small groups
11:00 AM - Geometry
Children engage in Geometry lesson and activities
11:30 AM - Extracurricular
Each day a different extracurricular class is offered: Yoga, Dance, Coding, Music, Martial Arts, and Music Theory are guided by field professional instructors.
12:00 PM - Lunch & Social Club
Nutritional meal plan suggestion is provided, children are invited to socialize until 12:30PM
1:00 PM - French
Children learn French as a Second Language
1:30 PM - Geography
Children explore Geographical concepts and materials
2:00 PM - Independent Research Project
Each week children are given the opportunity to research, prepare, and present a project based on the current theme
Note: Live classrooms run between 9:00AM Eastern and 3:00PM Eastern Monday Through Friday. National Anthems vary depending on country.
Interested? Try out this class free for 2 days!